May 2019
| Mon | Tue | Wed | Thu | Fri | Sat | Sun |
| --- | --- | --- | --- | --- | --- | --- |
| | | 1 | 2 | 3 | 4 | 5 |
| 6 | 7 | 8 | 9 | 10 | 11 | 12 |
| 13 | 14 | 15 | 16 | 17 | 18 | 19 |
| 20 | 21 | 22 | 23 | 24 | 25 | 26 |
| 27 | 28 | 29 | 30 | 31 | | |
Calendar

Most active topic starters
Top posting users this month

This thread will give you all the information about the races found in the world of Aesiria. There are currently 7 races for you to choose from which are further seperated in some cases into subraces if such a case applies.

General Info:

-The life span of Aesirians is roughly 10x the life span of a human. So if a humans max life span can range from 100 to 120 then the max life span of an Aesirian is 1000 to 1200 maximum. Naturally it is possible to extend this further however you may not start with a life span longer than this.

-Humans may achieve an Aesirian life span if they acquire magic/turn on their appendix(read other lore information for inquiry on what I'm talking about).
Last edited by The one true Aesir on Wed Jun 29, 2016 2:05 am; edited 2 times in total
Elven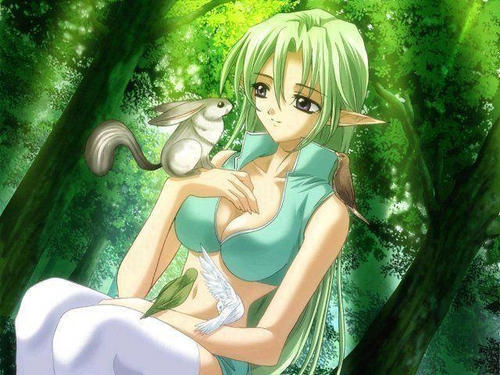 Elves are exactly what you'd expect them to be. They're known for their elongated, pointy ears and magic powers. Elves have a long life span, lasting centuries and in perfect cases eons, some don't even age. Elves tend to focus on magic and long or mid-range tactics, or use magical weapons. There are three subraces of elf: the Common elf, the high elf, and dark elf.
High elves:
High elves are notable for their light skin, light hair and rarity. Nearly all high elves are aristocrats of the Holy Aesirian empire and possess the highest magical potential. They tend to specialize in nearly any field of magic aside from dark magic although they can and there is no law against it. It's a moral code thing. High elves tend to see themselves as above dark elves and other races, seeing elves and especially so the high elves, as the 'chosen race'.
Current Limit:
N/A
Dark Elves:
Dark elves are looked down upon by nearly all other races, seen as superior only to Humans, making them very pessimistic towards non dark elves. Despite their rather unfortunate disposition of being seen as inferior and as a problem, Dark Elves themselves are not evil or cruel in Nature. Dark Elves tend to reside in Basilia, the nation ruled by Dark Elves, due to unfair treatment from other nations. Dark elves are near identical to other elves aside from two things; They have darker skin and can't use light magic.
Current Limit:
N/A
Last edited by The one true Aesir on Wed Jul 06, 2016 11:46 pm; edited 7 times in total
The Animali, or Anima for short, are a race of beast people which represent a wide variety of subspecies of mammalian or reptilian traits. From foxmen, to snake people, from cats and dogs, to mice and bats and birds, all species of animal converge into this one all encompassing race. While that is what is assumed they are really many different races that can be loosely divided into Mammalians, Reptilians, and Avians. Due to their diverse nature, its difficult to determine ones actual power in one encompassing set and they're abilities are hard to pinpoint. Some use close range attacks while some use magic for long ranged attacks. A few use a combination of both.
Mammalians:
the Mammalians carry the character traits of mammals. They have animal ears, fur on many or all of their body. Mammalians rule over of the kingdom of Ferrontus and by their royal family is the fox people, better known as the Kitsune. The Kitsune are the only race of Animali that universally possess magical power. The number of tails an Anima has is a sign of their latent magic potential but not their physical potential. While possible for Anime to grow tails, its uncommon and only happens once or twice at most per person normally.
Current Limit:
N/A
Kitsune limit:
 2
Reptilians:
Reptilians carry the character traits of reptiles and are mainly the lizardmen and lamia(Snake people). The reptilians recently lost their territory to Ferrontus and live under their rule although few have complained. They are also known to live in Basilia occasionally.
Current Limit:
N/A
Avians:
Avians carry the character traits of birds. Avians are free roaming people that tend to live in tribes around Ferrontus. There are a few who live in the Aesirian Empire and Basillia however a majority live in Ferrontus. Also known as Harpies although they view this term as a slur.
Current Limit:
N/A
Last edited by The one true Aesir on Sat Jun 11, 2016 4:15 am; edited 6 times in total
The oni are a race of ogres that live in warrior tribes. They are viewed as inferior due to their more primitive life style in comparison to Elves and Anima and inability to use magic. The Oni tribes are scattered across the world and tend to serve the royal family as soldiers during times of war or as mercenaries in return for supplies that they can't get in their small compounds. The Oni do not have the abiltity to use magic however have a high tolerance for magic defense and unparalleled physical power. The oni have 3 subspecies: The Red Oni, The blue Oni, and the Green Oni.
Red Oni:
the Red Oni is the most common Oni. They are physically strong but tend to be a 'leap before you look' kind of people. They follow their leaders orders or do as they please if no orders are in place.
Current Limit:
N/A
Blue Oni:
The blue Oni are less common than the Red Oni and are typically the leaders of their tribe or compound. The blue oni have the same strength as the Red Oni however they are smarter and more cunning in most cases, making them the tribe leaders.
Current Limit:
2
Green Oni:
The green oni are the weakest of the Oni in terms of attack strength however are as smart, if not smarter than the blue oni. Due to their weakness they are typically seen as inferior by some of the Red Oni however their ability as strategists and medics is almost unparalleled by other races, especially amongst their own kind.
Current Limit:
N/A
Stat restrictions:
Oni start with 25 stat points and always have an arcane stat of 3.
Last edited by The one true Aesir on Sat Jun 11, 2016 4:16 am; edited 4 times in total
The Seraphi are an incredibly rare race of angel people. Unlike Avians, Seraphi do not have talons and are more human in form. Seraphi are warriors in race and live individually. A Seraph's goal is to find a worthy master and once found, will swear allegiance to said master and follow unconditionally. Seraphi after masters in the art of magic and most are proficient with weapons if need dictates. Seraphi also have the ability to fly, a trait shared by only 2 other races.
Current Limit:
1
Starting Coin: 500

The Draconi are a race of dragon people. While they are reptilians, they are seen as the strongest reptilians with magical properties and great physical strength. Draconi have the same goal as the Seraphi; to find a worthy master and swear allegiance to them. In contrast however, the Draconi are the opposite in terms of combat strategy, having massive amounts of physical ability while being proficient in one elemental magic. 
Current Limit:
1
starting coin: 500
Last edited by The one true Aesir on Mon Jun 20, 2016 4:21 pm; edited 10 times in total
Humans
An abundant and weak race, Humans are oppressed everywhere they go, being used as slaves in the holy Aesirian Empire, Slaves and sometimes Fodder in Ferrontus, and Servants in Basillia. Oni tribes also use them as slaves if they acquire them. They are easily the weakest and shortest lived species, living at most only 100 years in most cases. Humans are rarely given freedom and have no ability to fend off the other races. There have been cases of humans attaining magic however and extending their life and fighting ability although none have been seen in 2000 years therefore any story of such a thing happening is believed to be nothing more than myth.
Current limit:
N/A
Stat restrictions:
Humans start out with 20 stat points. No stat can exceed 7
to start and no stat can ever exceed 15 without request approval. Only starts with two skill slots which can only be used for weaponry, beastmaster, or custom skills. Can't use magic without request.
starting coin:
200
Warning: Playing as a human is basically playing on hard mode. No human can start out with high combat abilities and start out with the least amount stats among all races. Attaining powers and magic must be done through extensive rp and in some cases approval from an administrator.
Last edited by The one true Aesir on Mon Jun 20, 2016 4:21 pm; edited 12 times in total
Fairies are a mischevious and laidback race that lives on the isle of the Fae. They are a typically small race aside from the Titania and the Oberon, their queen and king, ranging from 6 inches to 3 feet tall at best. The titania stands in at around 6 feet typically and the Oberon is around 5 and a half feet. Fairies have little physical ability aside from the Titania and are completely dependent on magic and their small bodies being hard to hit.
Current Limit:
3
stat restrictions: Fairies, aside from the Titania, always have a strength stat of 3 and start with 25 stat points.
Last edited by The one true Aesir on Sat Jun 11, 2016 4:19 am; edited 7 times in total
Corrupted
Corruption is what happens when magic and impure and dark thoughts merge together to warp a person into a grotesque monster. People who have succumbed to this are known as the Corrupted. Corruption is rare as it takes incredibly strong emotions and ideal magical circumstances in the area for someone to become corrupt. Corruption is seen as a regular person however what seems like a black fungus grows around parts of their body and outside their body. No one has been corrupted in 2000 years and it is believed to be extinct, never to return, little do they know that corruption never dies. The corrupted are erratic and act alone in accordance to the emotions they felt when they became corrupted. Their power is astronomically higher in all cases and they tend to rampage until destroyed. In the rarest of cases where a corrupted lives for an extended period of time, they can regain a level of sentience and thought.
Notice: nobody starts out corrupted.


Similar topics
---
Permissions in this forum:
You
cannot
reply to topics in this forum